After eleven full and eventful seasons at Jenner Park, Barry Town United are sad to confirm the departure of goalkeeper Dan Bradley, but proud to announce his entry to the club's Hall of Fame.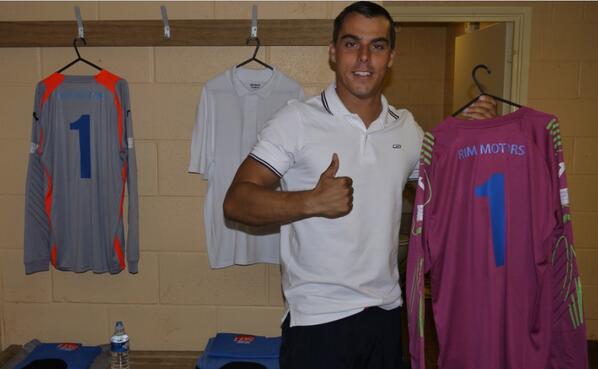 Originally signed by Gavin Price, Bradley made his debut in goal for Barry on 12 August 2006, taking on the gloves during one of the most difficult periods in the Town's long and turbulent history.
In spite of these difficulties, Bradley would eventually become the club's all-time record Welsh League appearance holder, turning out in Barry colours on 261 occasions, across all three divisions.
To give this feat added context, it is a number that takes him well clear of his nearest challengers; 1920s and 30s heroes Ivor Hinton and Johnny Gardner, on 229 and 228 appearances respectively.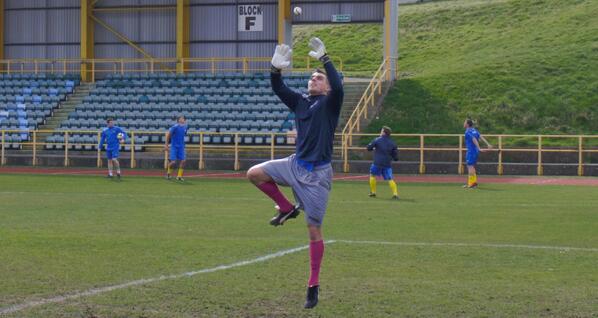 In total, Bradley would play some 361 times for the Town in competitive fixtures, taking him as high as second in the all-time list of Barry goalkeepers, trailing only the legendary Trevor Nott.
In his time at Jenner Park, Bradley would be a part of four separate promotion seasons, winning three championship medals and appearing in three semi-finals, including a Welsh Cup semi-final.
He would also make a formidable total of 107 competitive clean sheets, against 52 different clubs.
Bradley's achievements with the Town are even more impressive when considering the near two-hour round trip to Barry from his Abertillery home; an outstanding commitment to the cause.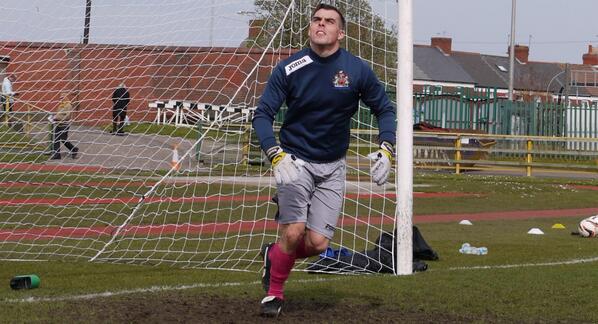 Bradley's first clean sheet for Barry arrived at the now-Cardiff Met in December 2006, while his first on home turf at Jenner Park came two days before Christmas, in a 2-0 victory over Caerleon.
While Barry would be destined for relegation that campaign, Bradley remained committed to the team and stayed a part of the squad in Division Two, under incoming manager Gavin Chesterfield.
Bradley would feature in 33 league matches that season, as Barry regained their Division One status.
It was from here his Barry career would really begin to flourish; the exciting goalkeeper remarkably voted as Supporters' Player of the Year for three consecutive seasons (2008-09, 2009-10 and 2010-11).
In 2008-09, Bradley played in all 34 league matches, keeping sixteen clean sheets along the way.
This included a run of successive clean sheets in the first five matches of 2009, as Barry mounted their most credible challenge to the Division One title since their Welsh Premier League demotion.
2010 saw Bradley on the winning side of a penalty shoot-out at the Brewery Field, as Barry beat long-time opponents Bridgend Town in dramatic fashion to reach the Welsh League Cup semi-finals.
There would be further drama before the season was out though; with Bradley forced to miss two games in succession; Barry's #1 stuck overseas, due to Iceland's infamous volcanic ash cloud!
Then, in October 2010, came another memorable incident; albeit closer to home at Cwmbran Celtic.
That afternoon, Celtic captain Luke Sallis looked to score, only for the ball to hit Bradley's water bottle on the line and remain in play! Barry would keep their bottle and ultimately win 2-1.
That winter saw upheaval off the pitch at Jenner Park; and with it, new interest in Bradley's services.
However, the goalkeeper remained fiercely loyal to the Town, playing every minute of the campaign.
After a clean sheet in a remarkable 6-0 win over leaders Bryntirion Athletic and another League Cup semi-final appearance, things move up a gear for Barry in 2011-12, with Bradley a steadfast part of an unforgettable Welsh Cup run, including a huge clean sheet against Merthyr at Penydarren Park.
Later that month, he would captain the team in a 2-2 Welsh League draw at Haverfordwest County, returning seven days later to help the Town beat the Bluebirds in exhilarating Welsh Cup extra-time.
Then, in November 2011, Bradley was honoured for his 200th Barry appearance following the win over Cardiff Corries, presented an engraved silver plate memento and champagne for his efforts.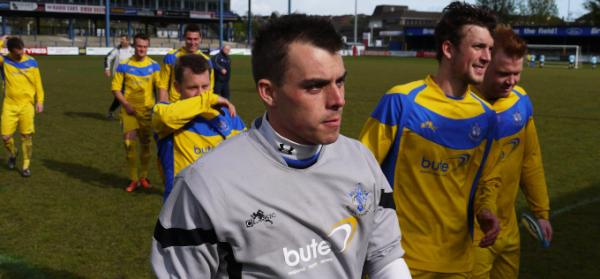 2012-13 saw Gavin Chesterfield's tenacious Town make a remarkable charge to the Welsh Cup semi-finals; the first and only time that this feat would be accomplished as a fully-amateur playing squad.
On the road to Newtown, Bradley kept one of his most important clean sheets of all, keeping Flint Town United at bay, as Ryan Evans and namesake Jenkins netted at the other end in 2-0 victory.
Narrowly beaten by Prestatyn at Latham Park, Bradley's form would be strong into April; with two penalty saves in the space of three games and a Man of the Match performance against AFC Porth.
However, despite the on-field successes, the future of the football club soon appeared in severe doubt, when the Welsh League accepted a withdrawal notice from a certain former stakeholder.
Undeterred, Bradley's devotion persisted; even under the threat of having no league to play in.
By August of 2013, the Town were essentially blocked from playing football in Wales; yet Bradley remained a proud Barry player, skippering the side in a 3-0 win at England's Hengrove Athletic.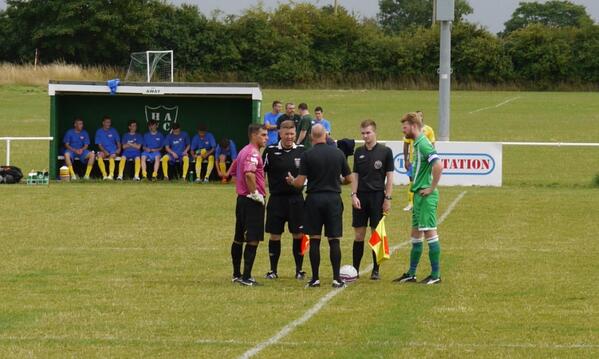 Then, after the players and the club itself were vindicated, Bradley enjoyed a fine campaign, keeping 21 clean sheets across all competitions (including a personal best of six in row), as well as saving a penalty in a Vale of Glamorgan derby against Rhoose and even adding a remarkable own goal against Tredegar Town; one which teammate Ryan Dorrian counted as the best of the season!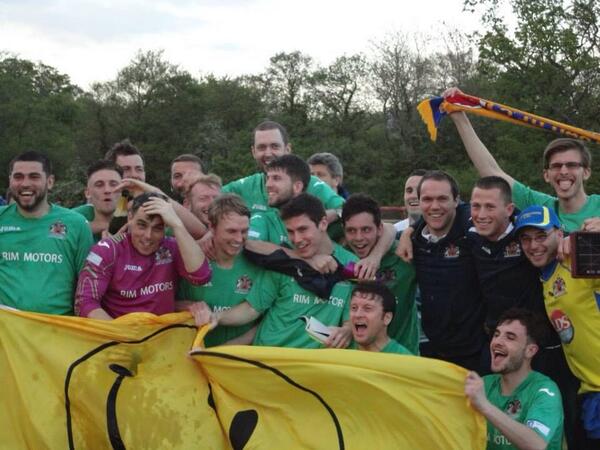 In August 2014, Bradley made his 300th first team appearance for Barry Town (a feat accomplished by fewer than thirty players in history), in the club's 8-0 Welsh Cup qualifying win at Splott Albion.
The match was Bradley's third clean sheet in four outings and he would remain Barry's first choice goalkeeper as the team won their second consecutive Welsh League promotion and title (despite missing one game in October due to illness, where defender Damon Searle was forced to deputise!)
Then, in September 2015, Bradley completed a century of clean sheets in his Barry jersey; the landmark of 100 reached in a Welsh League Division One match at ex-champions Monmouth Town. Continuing to be a source of attackers, he would save another penalty in the return at Jenner Park.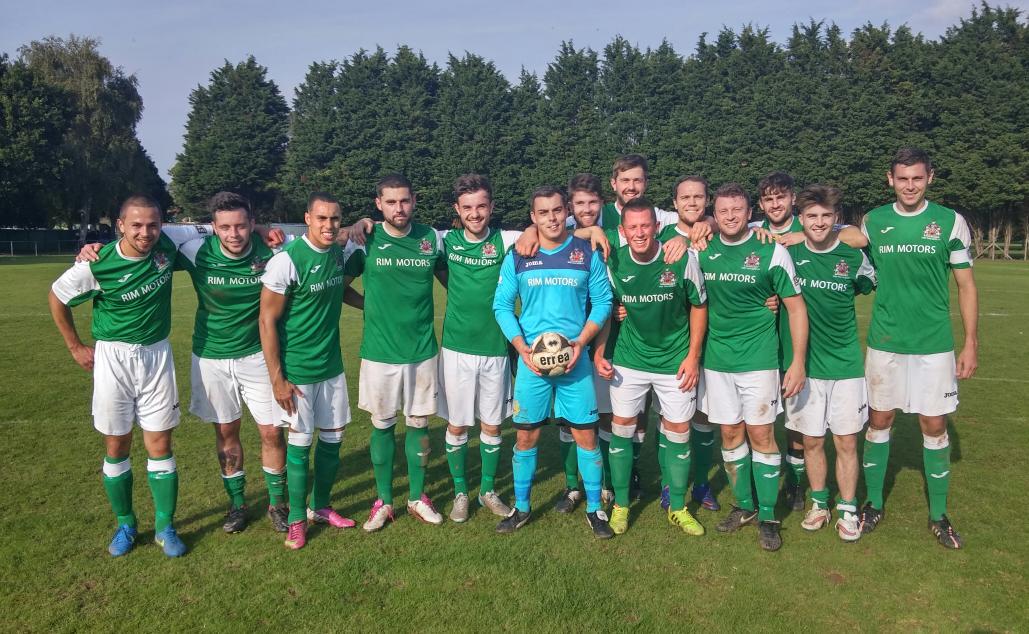 February 2015 saw Bradley's 350th appearance for the Town and the setting for this milestone occasion was a fitting one, coming in a live, televised Welsh Cup tie with holders The New Saints.
Despite keeping clean sheets on each of the previous two weekends, Barry were beaten that day, but Bradley would add to his tally before the season was through, taking it up to 106 on 1st April.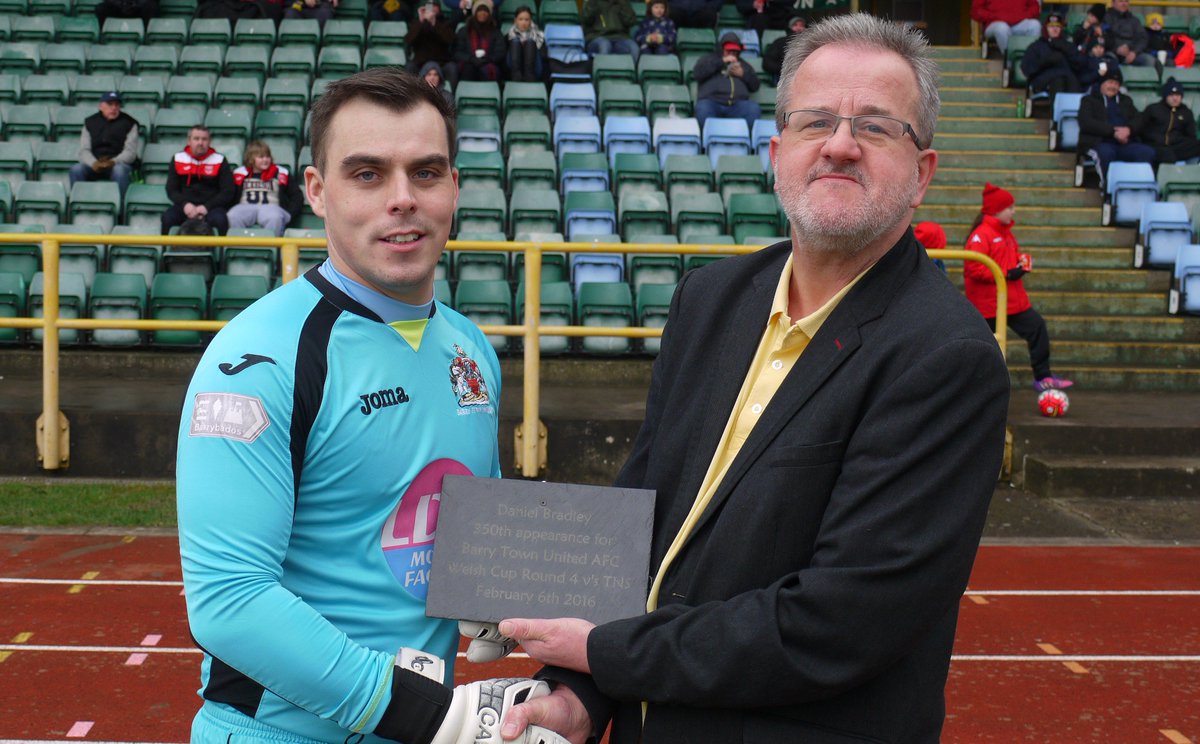 His final clean sheet for Barry came on 23 April against Briton Ferry Llansawel at Jenner Park and while work commitments would restrict his availability at some points, Bradley remained part of the squad in 2016-17, continuing to travel, train and provide invaluable backup for new recruit Mike Lewis.
While his last start would be in October 2016, Bradley would have one more opportunity to keep Barry's opponents at bay, with Town supporters thrilled to cheer on this long-time favourite as a second half substitute in the final game of the campaign; a triumphant 6-0 win over Ton Pentre.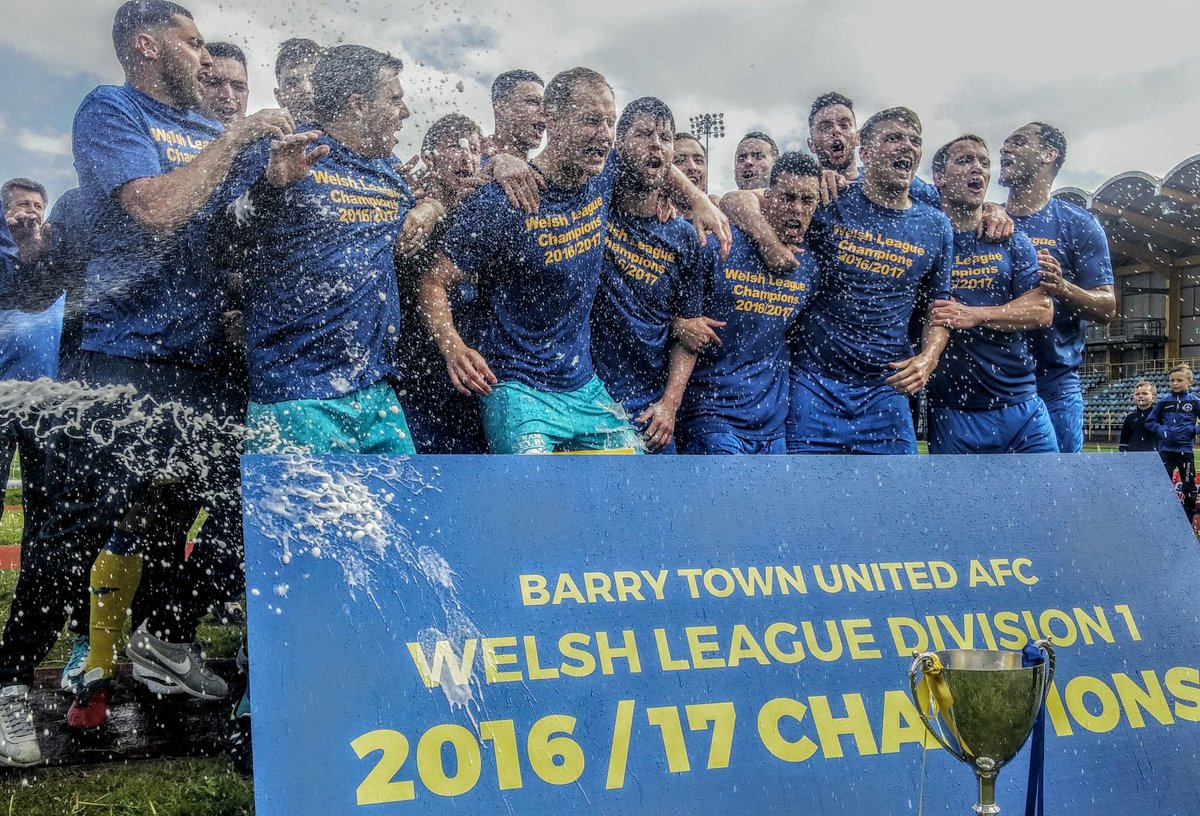 For his longevity, commitment, popularity and ability, coupled with a host of team and individual accomplishments and statistical excellence, we will be proud to add Dan Bradley to our Hall of Fame this season - a lasting recognition of his exceptional contribution to Barry Town football.
Updated 16:05 - 27 Sep 2017 by Ashley Cox