Aberystwyth 0 Barry 0
Tale of two towns ends in a stalemate
Eight weeks after their 1-1 draw that began their respective campaigns, little could separate Barry Town United and Aberystwyth Town on Saturday; the teams contesting a goalless affair at Park Avenue in the JD Welsh Premier League.
In one of the earliest chances, Paul Morgan's throw was headed onward by Tyrrell Webbe to Drew Fahiya on the right flank, but Fahiya's neat ball across the box to frontman Kayne McLaggon would end up over the crossbar; Barry's leading goalscorer given little breathing space by a retreating Aberystwyth Town defender.
Minutes later, a smart short corner saw established skipper James Saddler and long-time teammate Morgan combine effectively, setting up unmarked Curtis Watkins at the back post, only for Watkins to side foot his effort wide.
Webbe soon used his power and footwork to beat Aberystwyth captain Jonny Spittle and though Webbe's attempt on goal would be blocked by a defender, Macauley Southam's follow-up curler came close enough to set the heartbeat aflutter.
Then, another Morgan-inspired move saw the full-back himself deliver the final ball; only for first-half substitute Louis Gerrard to head wide of the target; the midweek Nathaniel MG Cup hero called on in place of McLaggon, who had limped out of action with 25 minutes played.
In a way, McLaggon's early departure typified a frustrating afternoon for Gavin Chesterfield's men and while Barry were backed in west Wales by a large and vocal travelling fanbase, they were unable to make the game-changing breakthrough that may well have taken the roof off Park Avenue's grandstand.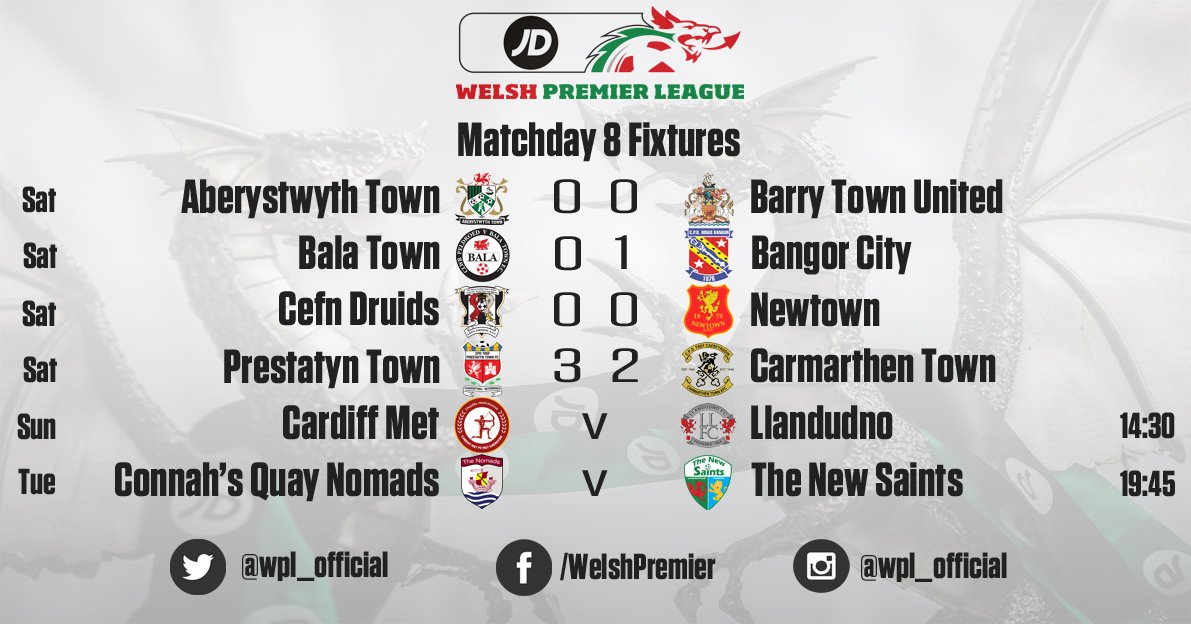 In the second half, Neville Powell's Seasiders would stake their own claim for a first win of the season, forcing several saves from Barry's Mike Lewis, himself an accomplished player in his days at Aberystwyth.
After keeping his former team at bay with a one-handed stop, consistent Lewis saw efforts spurned either side of his net, while a defensive line lead by Man of the Match Luke Cooper ensured any clear-cut opportunities remained limited.
Ultimately, neither outfit would be overjoyed with the 0-0 stalemate; yet another point on their travels from the six contested of late bodes well for the Barry squad, who return to Jenner Park this weekend with hopes of further progress.