Cooke Womens Rugby Club - Homepage
Next Fixture
Awaiting fixture
About Us
Cooke Women RFC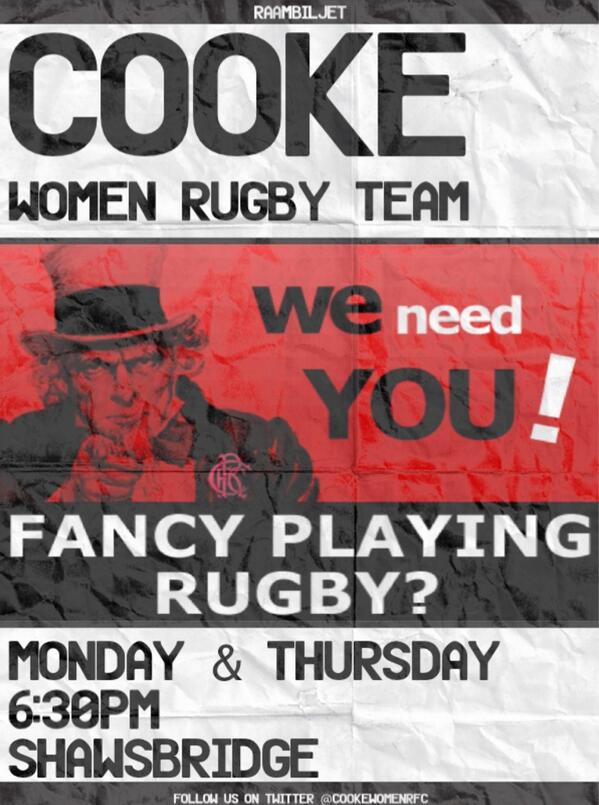 is the longest standing women's club in Ulster, being established in 1992. During the formation we were placed into Division One of the All Ireland League, where we have remained to this day. Something we are all very proud of. We are still the only team competing in Division One from the province of Ulster.
The founding players worked hard over the first couple of years which paid of when they won the All Ireland subsidiary competition in 1997. They continued to develop and grow and over the next couple of years and reached the final of the All Ireland Cup in 1998. The girls were unlucky in the final but it was the motivation that was needed and over the next year the team worked hard. It paid of when they secured the DOUBLE, winning the All Ireland League Division One and the All Ireland Cup.
The team has continued to grow over the years and has recently seen a lot of new younger players take up the Cooke jersey. It continues to grow from strength to strength. With great coaches, new players and experience players working together the team this past season (2010-2011) secured their place in the AIL Cup Final. It was a very tough match that was fought right to the end with us being unlucky against UL Bohs.
Feel free to join us on one of our training nights
.
We welcome players of all ages and abilities to train and play rugby with us. For more information about training or about the team contact Nikita Armstrong at
cookewomenrfc@gmail.com
or on
07753100901
.
To view our Team Photos from 1999 to the Present season
Click Here
Training Times
Thursdays @ 18:30

Shawsbridge

Mondays @ 18:30

Shawsbridge