In just over 6 weeks time, 26 intrepid riders will be taking on the challenge of cycling from Wasps FC in West london to the home of the professional team in Coventry, the Ricoh Arena.
It is the 150th year since Wasps rugby was founded in North london and to mark this momentous occasion members of the club from legendary players, some of present day players form the amateur mens and ladies teams and coaches form the youth and minis sections will be cycling just over 150km. Leaving early Saturday morning they should be pulling into the stadium just before the kick off between Wasps and Saracens on the 6th May. They have all been sponsored to cycle and are raising money for three charities including:
The Wasps Legends Charitable Foundation is the fundraising element of the Wasps Legends Past Players Network, which was created in 2005 to keep in touch with all those who have worn the 'Black and Gold'; men and women, professional and amateur. Once part of the Wasps Legends, these former players participate in a number of activities from Tours to Family Fun days, with the sole aim of raising funds for the Wasps Legends Charitable Foundation to support a charitable project each year that is close to the heart of the Wasps Legends teams.
CHILDREN with CANCER UK is the leading national children's charity dedicated to the fight against childhood cancer. Over 3,300 youngsters are diagnosed with cancer every year. For those who survive, damaging side-effects from intensive treatment can last for the rest of their lives. The charity's aims are to determine the causes, find cures and provide care for children with cancer. They fund life-saving research into the causes, prevention and treatment of childhood cancer and work to protect young lives through essential welfare and campaigning programmes.
KLS Support UK is a small charity offering help and support to those affected by KLS (also known as Kleine- Levin Syndrome). What is Kleine-Levin Syndrome? KLS is a rare disorder with recurrent bouts of excessive sleep (lasting from days to months) with reduced understanding of the world and altered behaviour.
KLS Support UK's aims are to: support those affected by KLS in the UK; raise awareness of KLS amongst the medical profession and the public; support medical research aiming to find the cause, treatment and cure for KLS and co-operate with other KLS groups around the world to further these aims.
Thank you to Ski France/Summer France and Finch Cycles for their sponsorship.
You can show your support by donating at:
https://mydonate.bt.com/fundraisers/wasps2wasps
Thank you!
Jok, Glen and Oscar
jokdunbar@me.com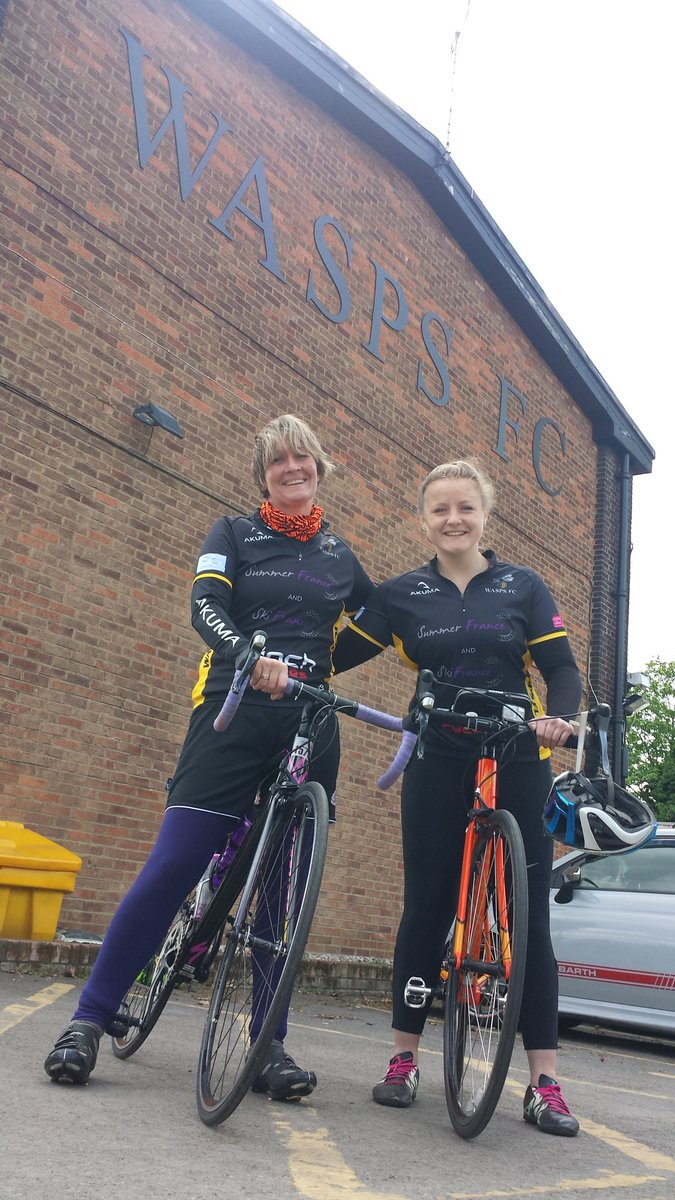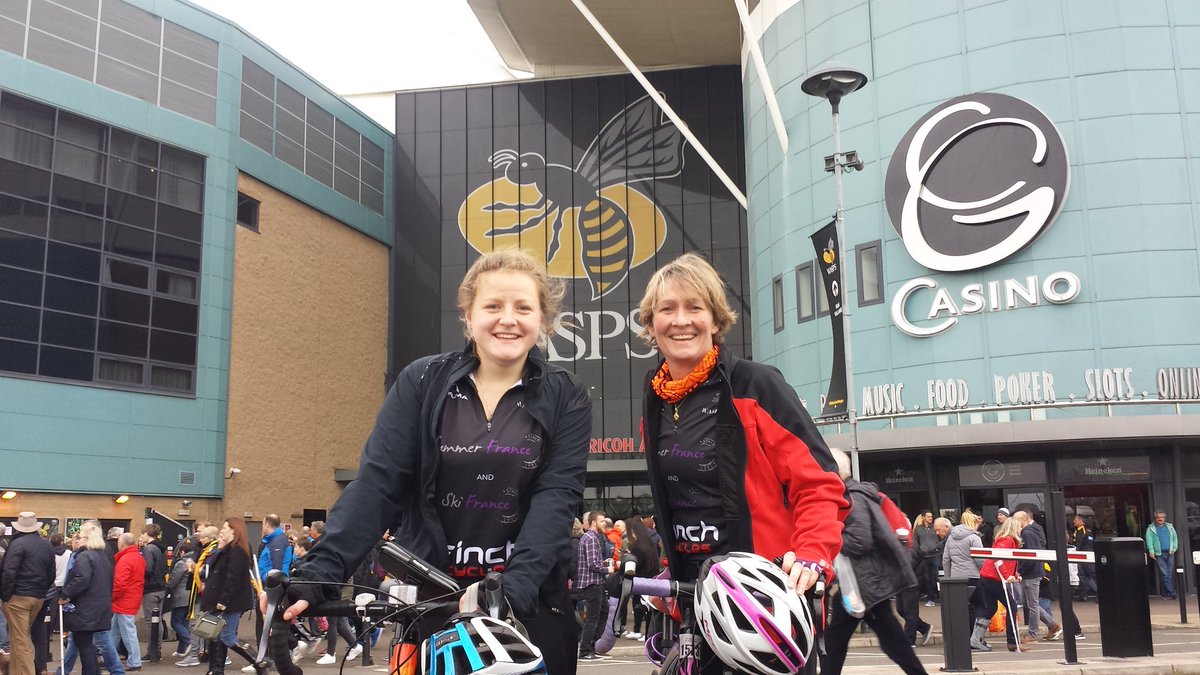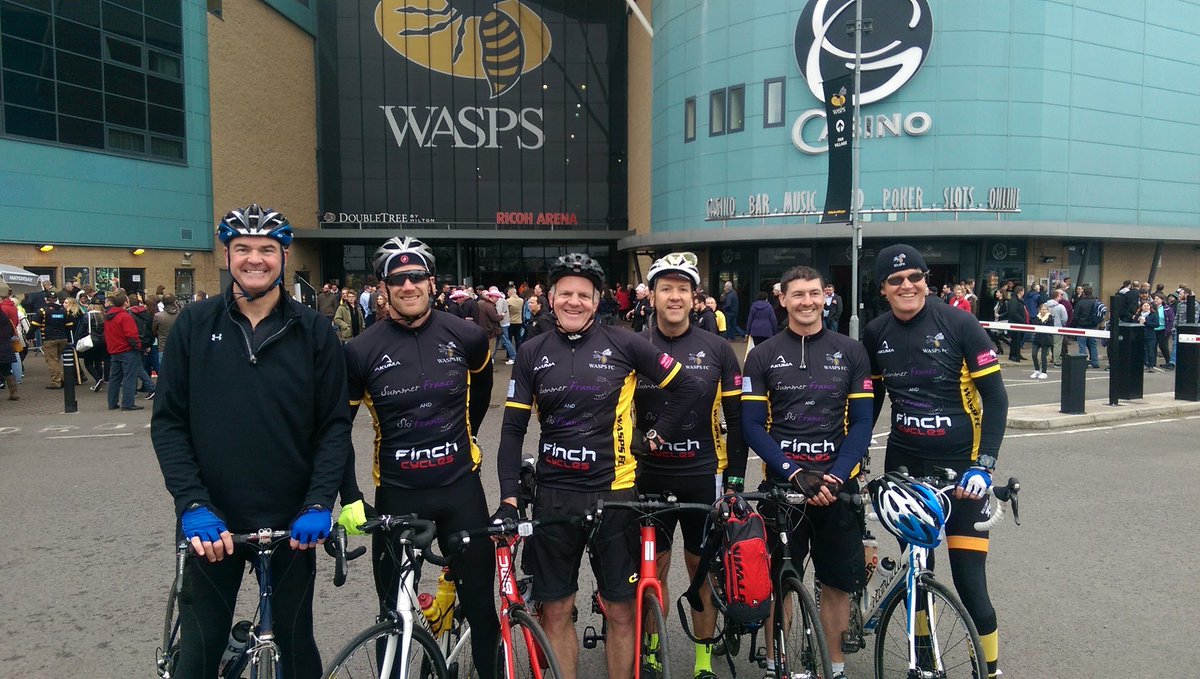 Updated 13:09 - 11 Jun 2017 by Dom Benson