Peckham Town's new matchday shirts and training kit have created quite a stir within the local community and further afield over the last month. Due to popular demand, we have worked with our supplier, EV2 Sportswear, to launch an online shop. The shop will be open to take orders over the next two weeks, and will close on Tuesday 28 August. You can place your orders here.
The men's home strip is our classic red & white hoops with blue trim, while the away kit is an eye-catching black & white hooped shirts with a red band across the middle. The goalkeeper's shirt is largely pink with a vertical red/blue stripe down the middle and the same colours on either cuff, and a Peckham Town logo appears on the back of the shirt. We hope this shirt will appeal to our neighbours at Dulwich Hamlet! The away and goalkeeper kits are modelled by a group of our players below.
Our women's team will play in the same home kit, but have a different away shirt. This shirt has been designed to honour the suffragettes' movement, which is this year marking 100 years since its establishment. Purple, green and white being the colours the Women's Social and Political Union (WSPU) that was founded 10 years earlier in 1908. Peckham Town's logo appears throughout the lower part of the front of the shirt, while "suffragettes" is written on the back.
A selection of training gear is also available to order. Remember, the deadline for ordering is 28 August, and delivery will then take 4-6 weeks following this date. The shop can be found here.
We will also selling scarves and woolly hats in the coming weeks. These will be available exclusively from the Menace Arena on matchdays. Watch this space!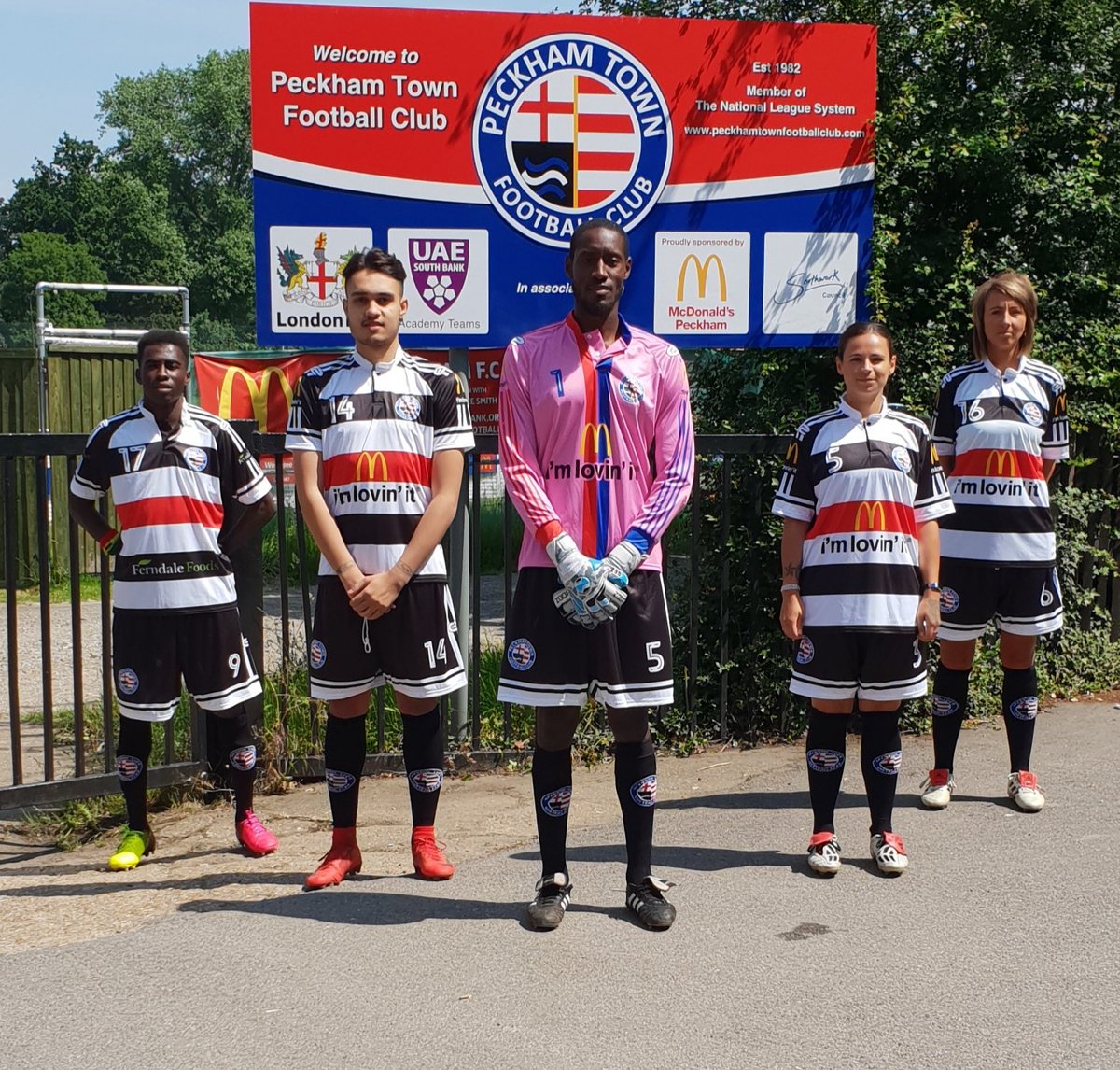 Updated 16:16 - 14 Sep 2018 by Duncan Hart