The Bournville Minis & Juniors are a fresh, exciting and dedicated team. Players are always welcome at any time so please come along and join us!
We have players from a wide area including Bournville, Bearwood, Harborne, Edgbaston, Selly Oak, Northfield, Woodgate, Northfield, Kings Heath, Moseley and Quinton. This includes kids from schools right across Birmingham.
We have all age groups from U6s to U18s and Girls
---
Where
We play our homes matches (and train) at Birmingham's premier Rugby Facilities at Avery Fields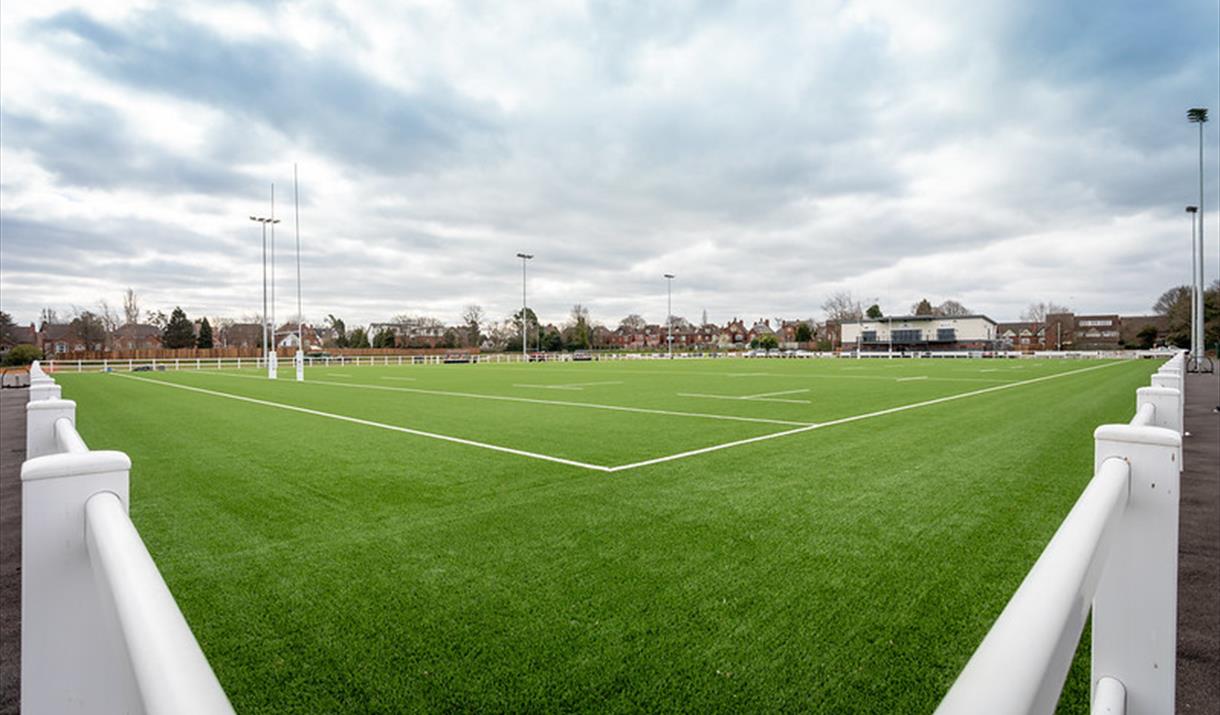 On a regular Sunday morning

U6s, U7s, U8s, U9s, U10s and the Girls will be on the AGP (10.00 - 11.30am).
U11s, U12s, U13s, on the bottom grass pitch and U14s & U15s on the 2nd team pitch at Avery Fields (10.30am – 12.00 pm)
U16s & Colts (U17s/18s) will be at Avery Fields on the AGP (11.30 onwards).
---
Getting Started
To start playing all you have to do is step onto the playing fields (It would probably make sense to check the fixtures page and pick a week when the teams are training or in a home game).
On arrival just ask any coach where your age group is and you will be pointed in the direction.
Please feel free to phone your coach or the team manager for further details.
Age Groups are organised as follows
U6s - (Year 1 School Age)
U7s - Y2
U8s - Y3
U9s - Y4
U10s - Y5
U11s - Y6
U12s - Y7
U13s - Y8
U14s - Y9
U15s - Y10
U16s - Y11
Colts - Y12&13
---
Playing Kit and More
New kit is available from our on-line supplier.
We also encourage recycling kit to younger players and ask parents to donate old tops and boots back to the club so it is available to new players. There are Second Hand Kit Sales pitch side throughout the season with the money raised going straight back in to the club.
For training you should wear warm and comfortable clothing suitable for the weather conditions on the day. Shorts, rugby shirt, jumper, tracksuit bottoms, trainers or boots are all acceptable. However your clothing should not have any zips. For matches you should wear the club rugby shirt, shorts, socks and boots.
What else you might need

You require a parent or a responsible adult.
You may also need a drink
Something warm to wear while you are not playing
A change of clothing if weather looks like it might rain
Boots and gum shield - Further details about gum shields, boots and other equipment are available below on in the game development section.
---
Form Filling
The first thing you should do is ensure that the club have your correct details. Your team manager or coach needs to have your full name, parents name and contact number.
Your coach will also advise you to go online to register your player with the RFU. Once you have done so our club Registrar, Charlie Champken, will be able to advise your coach of your RFU registration number. Please note that unregistered players will not be able to play for the club at Festivals.
---
Costs/Membership
Subs can be paid directly to your team manager who will ensure the payment is passed onto the treasurer.

Cheques should be made payable to Bournville Rugby Club Juniors - please write the players name on the back of the cheque.
There is also the facility to pay on-line
The money from subscriptions goes towards a variety of things including; Club equipment, Christmas party, players meals during fixtures, coach education and hire of facilities. You should give completed membership forms and payment to the players team manager who will then process it appropriately.
New players get 4 weeks introduction before payment is due, although registration forms need to be signed and returned immediately. Previous players will be expected to get forms and payment to team managers within the registration period of the new season. Anyone requiring assistance with fees should approach their team manager.
---
Fixtures
Details of Bournville Rugby Football Club Juniors & Minis fixtures this season are available in the individual team pages.
---
Support the Club
Once you start playing at Bournville we hope you will get a feel for what a great Rugby Community we have.
In addition to our thriving Minis & Junior Section our Ladies continue to go from strength to strength and Our Men's 1st XV will be playing this season in the National League 2 against clubs such as Fylde and Stourbridge. The standard of rugby that they play is excellent and matches make for a great day out.
Also you will be welcome to bring the family to the club to watch the Lions test matches, Autumn Internationals and the 6 Nations at the Avery Fields Clubhouse
We have previously organised trips to Wasps and Worcester Warriors (including getting the players on the pitch as Mascots, Guard of Honour and Flag-Wavers) and we also host regular holiday camps (Rugby & Multi-Sport) for children of all ages which we hope you will try out.