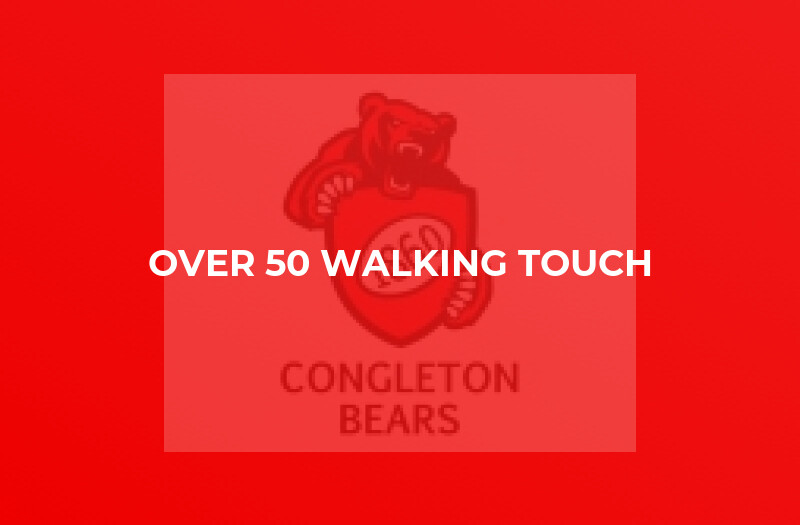 L-R Alan Jukes, Pat Gartland, John Lilley, Nigel Davenport, Jeff Bain , Chris Wood, Ken Williams
(Tony Raynor behind the camera)
Keeping it up as you age
Congleton RUFC have developed a new way to keep active and in touch when other forms of the sport become too stressful on the joints.
Inspired by Tony Raynor and adding the expertise of Pat Gartland and the ever youthful Nigel Davenport the 'Last of the Summer Wine' crew met for the first training session at Box Lane in January to develop the rules from an original proposal.
If you are over 50 you need to be there.
Contact Tony 07746 815931, Pat 07970 927948 or Nigel 07940 854088 for more information.