MCCL Premier League Red Ball Team of the Season 2019
Luke Hollman, skipper Joel Hughes, Evan Flowers and Max Harris have all been selected by League Secretary Nick Brown in his Premier League red ball team of the Year.
Here is Nick's selection in full –
"Now the Time Cricket season has ended, I thought I would pick my "Team of the Season", no "Overseas" players, No Fully Contracted Players, but allowing the sub category of "Restricted Cat 1" players -
Luke Hollman – North Middlesex
William Phillips – Richmond
Ben Compton – Richmond
Evan Flowers – North Middlesex
Don Manuwelge – Twickenham
Abishek Jhunjhunwala – Richmond
Ravi Patel – Harrow St Marys
Bailey Capel (wk) – Ealing
Max Harris – North Middlesex
Joel Hughes (c) – North Middlesex
Rashid Mullahzada – Stanmore
Luke Hollman (448) and William Phillips (311) ranked 1st and 4th in terms of aggregate runs in the red ball and were the obvious picks to open the batting. Luke would also add to the bowling options having also taken 15 wickets with his leg breaks, William could also bowl a few overs if need be.
Ben Compton (306), Evan Flowers (370) and Don Manuwelge (333) made up the rest of the top five aggregate run scorers and would present a mix of patient compilation and aggression to the middle order. Sam Evison (300 runs, Hampstead) just misses out on a place in the top 5, simply by virtue of aggregate.
Abishek Jhunjhunwala with 267 runs and 21 wickets, Ravi Patel (213 Runs and 20 wickets) take the spin bowling all rounder roles,. Ben Fraser (249 runs and 16 wickets, Hampstead) was unlucky not to get picked and was a significant factor in the resurgence of Hampstead in the red ball cricket.
Bailey Capel will take the gloves simply on the back of his 254 runs
Max Harris will perhaps be a surprise pick as a seam bowler/all rounder, but the 10 wickets he took were at a strike rate of 26.4 and possessing a very quick bouncer, the hope would be that he blasted out any dogged resistance that a tail might put up. Scott Ensom (10 wickets and at least two decisive innings for Ealing) and Carlos Nunes (13 wickets and 159 runs, Twickenham) had better overall stats, but the extra pace that Max possesses plus his hitting potential, got him the nod from me.
Joel Hughes (22 wickets) and Rashid Mullahzada (20 wickets) were the leading seam bowling wicket takers in the red ball cricket and would present a stiff test for any top order. In addition to his 22 wickets Joel had an economy rate of a miserly 2.12 rpo, which was better than any other bowler that had taken a wicket in red ball cricket by about 0.5 and would have been lower than any bowler that had bowled a bowl at all, had Will Nicol not bowled 2 overs for 2 runs in one game.
Nick Brown"

Under 19s lose in T20 Final at Ickenham
A dramatic semi against Richmond ended with our U19s winning off the last ball. Sadly, in the Final we started badly and lost heavily to a strong Eastcote side.
The cover pic is of Tom Francis (fresh from his 6 wickets in the 3s on Saturday bowling his leggies). This is courtesy of Conrad Williams who also kindly supplied us with the following action shots -
Team celebrate a Richmond wicket in the Semi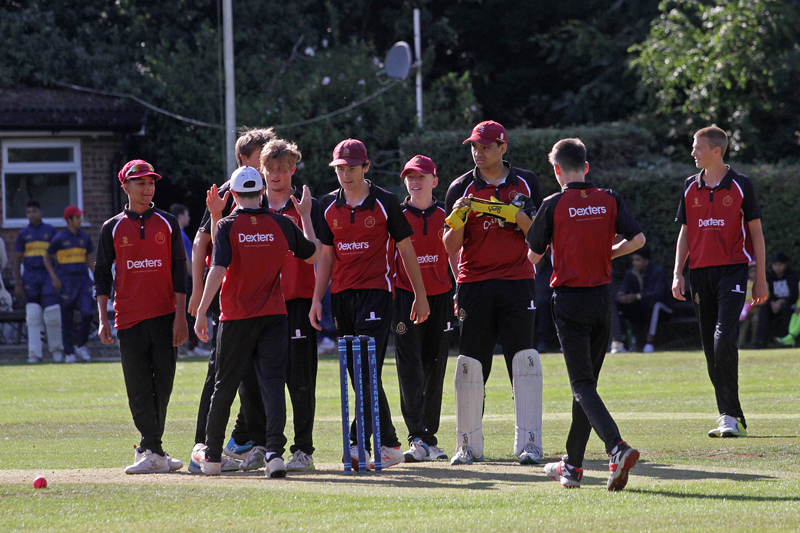 Henry Howeld takes a Richmond wicket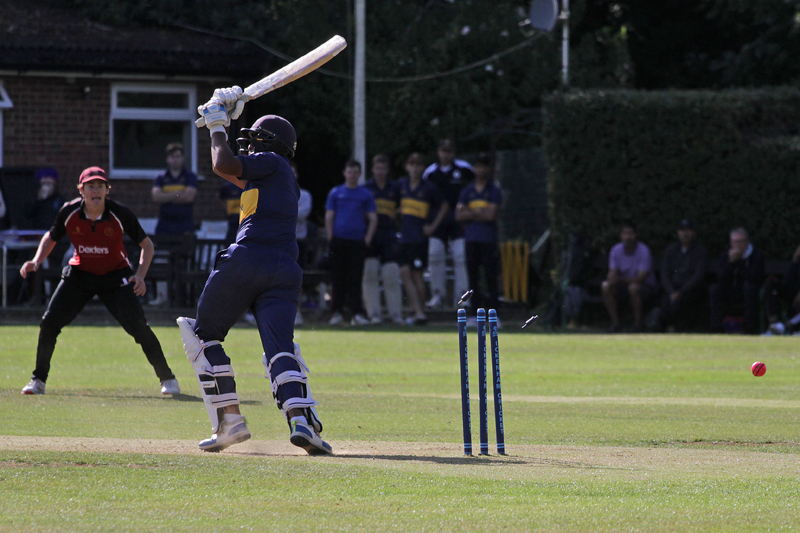 Laurie Pearce bowling with U19 Supremo, Doug Teesdale, in the background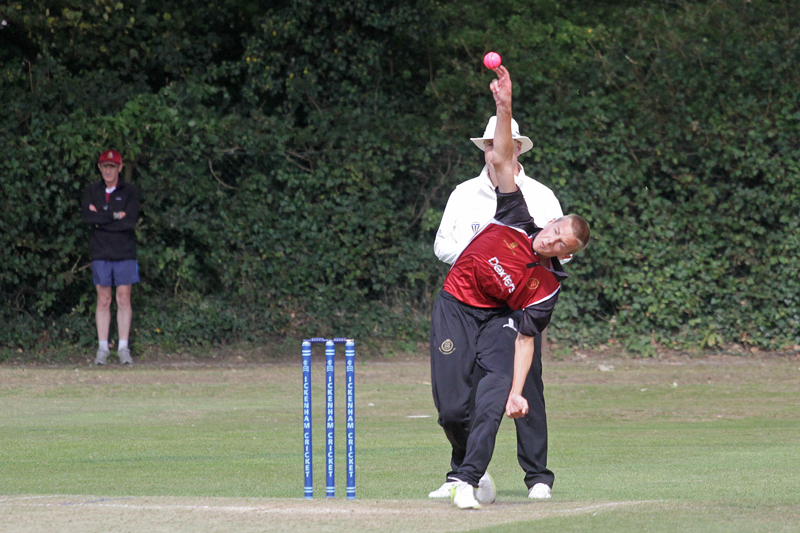 Tom Francis in full flow against Richmond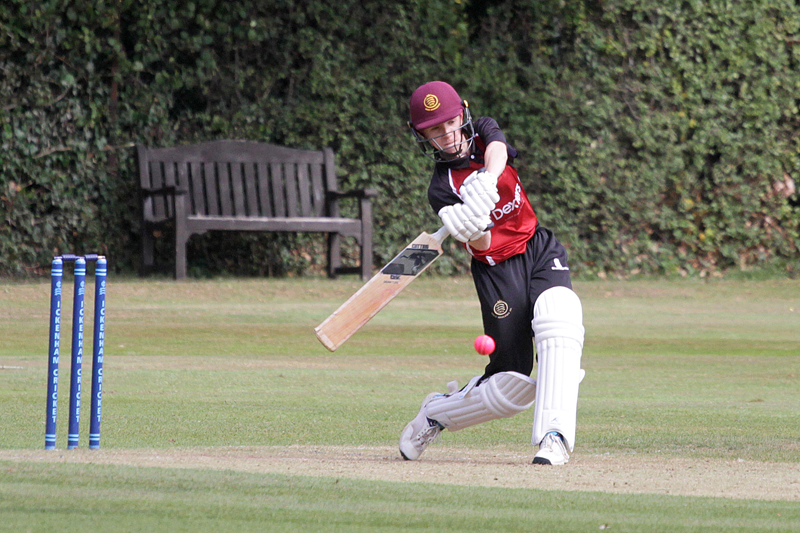 ECB Player Survey
Here is the chance for players to let the ECB know their views on various issues relating to recreational cricket. Click on the link below to take part –
2019 Cricket Playing Survey
https://ecb.tell-us-what-you-think.com/s3/Cricket-Playing-Survey-2019-CoAssoc?utm_campaign=10747655_Cricket%20Playing%20Survey%202019%20Launch%20-%20CA&utm_medium=Email&utm_source=Email_CA%26CoachEducation&utm_content=SurveyButton&dm_i=1G16,6ECXZ,MH4T2A,PHBHX,1