We have received the very sad news that our former member, Andy ('Mustard') Coleman, has died, much too young.
Andy came to the Club in 2001 from his native Lancashire and scored a brilliant 117 on debut for the Thirds, followed by 65 a week later. Naturally he was swiftly promoted to the Seconds, and played also for the Firsts, but his finest contributions were to the Thirds as that team went from strength to strength over the years. Many of us will remember well his trade mark, flowing cover drives.
Here is a pic of Mustard on Tour with other Midd legends. He is second from the left on the front row next to Sammy Shep (holding the bat).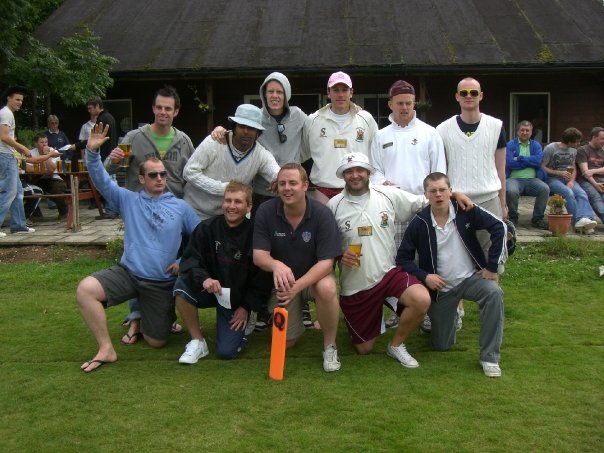 Rest in Peace, friend.