More welcome news with Salman Ali, the chief correspondent on the Middlesex County Cricket League website, awarding his own personal Premier League awards to the following (wording extracted from the website) –
"Player of the year – Luke Hollman (North Middlesex CC)
As we all know the league is blessed with such fantastic players, and can easily lay claim to being one of the best Premier Leagues in the country, so picking one player was never going to be easy. However, there will be a trend developing here as you will see, in that Champions North Middlesex have plenty of candidates for the awards. My vote here goes to Luke Hollman. Last year he demonstrated the ability he has, whereas this year he has kicked on and gone on to another level. His batting obviously is what stands out but 34 wickets in a side which also possess Joel Hughes is a fantastic achievement. Here he is after scoring 158 not out v Richmond.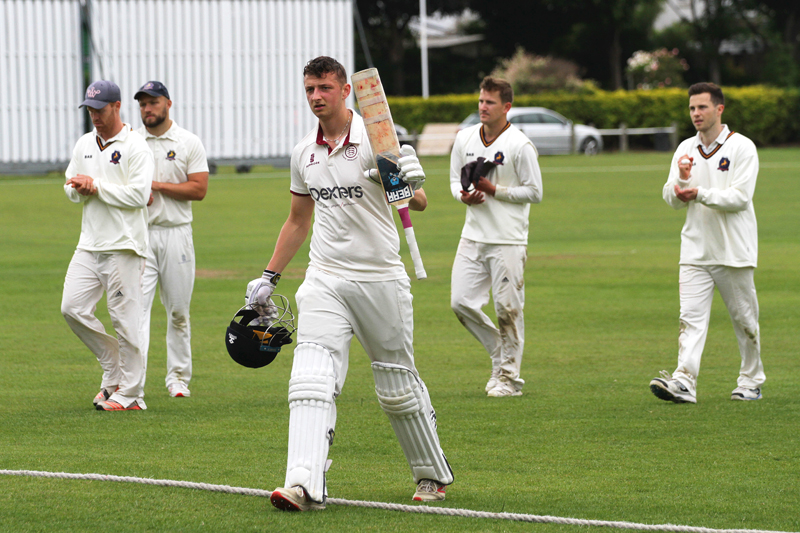 Young player of the year – Joe Cracknell (North Middlesex CC)
I genuinely believe that without one the other is not the same. The pair of Cracknell and Hollman have terrorised many attack this season, but the influence and affect they have on each other can't be underestimated. The deluge of runs for Cracknell set off North Middlesex's title charge. He had a slight blip but returned to form just when the team needed. Slight modifications to his game made him more of a force and still one of the most exciting players to watch.
Here he is against Stanmore celebrating scoring his second consecutive ton -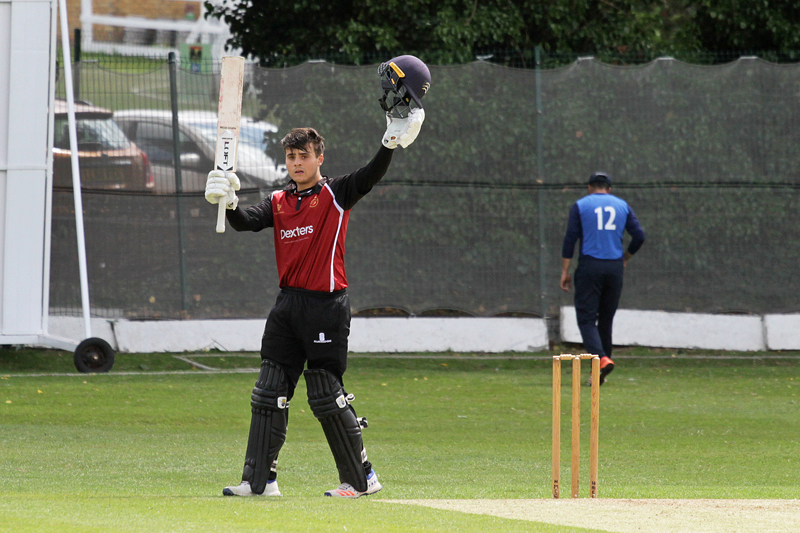 Batsmen of the year - Joe Cracknell & Luke Hollman (North Middlesex CC)
Greenidge/Haynes, Cook/Strauss, Hayden/Langer, Attapatu/Jayasuriya, Gambhir/Sehwag, Newman/Alleyne, Rashid/Stoughton, Hodges/Sogbodjor, prolific opening partnerships who dominated cricket for years. Well if these two carry on for the next few years, they could become the North Middlesex's own version. I looked at how I could split them and in the end couldn't justify a reason. Yes Hollman scored more runs, but an injury for Cracknell meant he missed three games, which had he played in could have turned the tables. Both scored runs in pink and red ball format. The hundreds they scored were as Graham Gooch would like to say 'daddy hundreds'. Their contrasting batting styles complimented each other well, whilst were also able to adapt their batting based on the situation.

Groundsman of the year – Brian 'Oz' Cohen (North Middlesex CC)
The likeable Australian has worked wonders in transforming the Park Road ground into one of the best. The wicket's that he prepares always seem to be ones which offer something for batsman and bowlers alike. Lives and breaths the club and is also very helpful, and popular with the other groundsman in the Shepherds Cot area.
Captain of the year – Joel Hughes (North Middlesex CC)
This was the toughest of the lot. But Hughes just gets it, having led his side to their first ever Premier League title. Leading from the front, with some sterling spells with the ball he kept his cool when they suffered a mid season wobble and regalvanised the team to come through strongly to seal the title. Two other mentions go to Kristian Martin of Ealing CC and Hassan Khan from Finchley CC. Martin was instrumental in Ealing going into the month with the chance of winning three trophies, along with some fine spells of bowling, whilst Khan achieved mission impossible in guiding Finchley to safety when they looked down and out. Like Martin, he didn't shirk his playing responsibilities with an excellent run with bat and crucial wickets.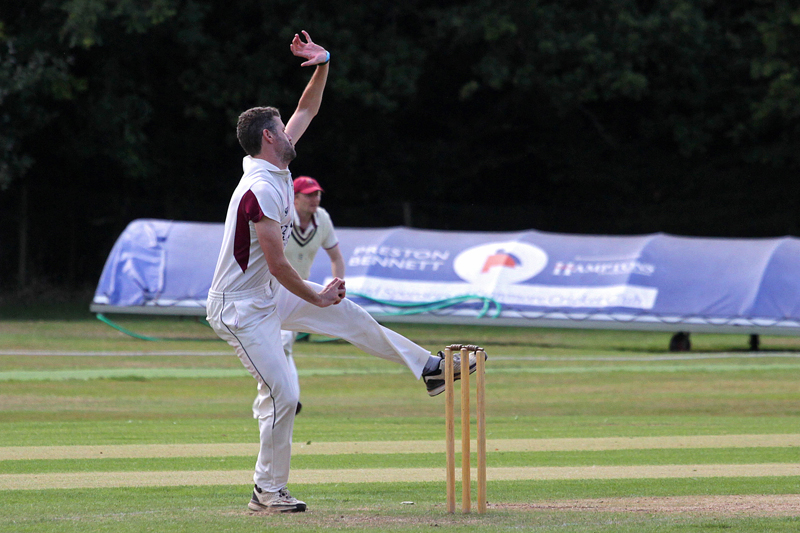 Team of the year – North Middlesex CC
They set out of the traps, with some fantastic performances in the pink ball format. Their batsman were at times unplayable, whilst the bowling department didn't hold back. Questions were being asked of them during the longer format as a couple of losses and draws questioned their resolve, but back into the pink ball games, they carried on just as they started to become champions. The tweet by the club itself which read, "Our little club…Middlesex Champions….A bunch of homegrown mates", summed them up. The mix of experienced heads alongside the famed youngsters was the perfect blend, and has set the blueprint for others to follow."
Here is the team after clinching the Premier Title at Harrow St Mary -