Lots going on in our Junior and Senior sections. Here are some highlights –
T20 Finals – the Middlesex Finals take place at Stanmore CC on Sunday. Ground address is Stanmore Common, Middlesex, HA7 4LB. Our 1s play Richmond in the second Semi Final scheduled to start around 1.15pm. The winners of that clash will play the winners of Stanmore v Finchley in the Final scheduled for around 4.30. We lost in the Final last year so are keen to regain the Trophy won three times in recent years. All support welcomed.
Middlesex Premier League – we remain top on 69 points – 4 ahead of Ealing. Next fixture is against Harrow St Mary's at home on Saturday. Match starts at 11am and is a "timed" game with a minimum of 120 overs. HSM are second bottom with 22 points but have some quality players.
Under 15s – are having a great Season under the management of Jonathan Francis and Adam Frais. As previously reported, after winning the East Area section of the ECB Cup they knocked out Osterley in the County Semi Final. Forced to field a depleted team, they lost to a strong Richmond side in the County Final at the Midd in front of a large crowd a couple of weeks ago. Wonderful atmosphere that night with a gaggle of adult team players and lots of parents supporting the boys. The new GAS barbecue (one of two largely paid for by ECB – thanks to Adam Frais for obtaining the grant) was out and put to good use.
The team has bounced back by winning the East Area League so now progresses to the League knock out rounds. The target is to reach the Knockout Finals later in the Summer.
The pictures are of the team and coaches celebrating their success.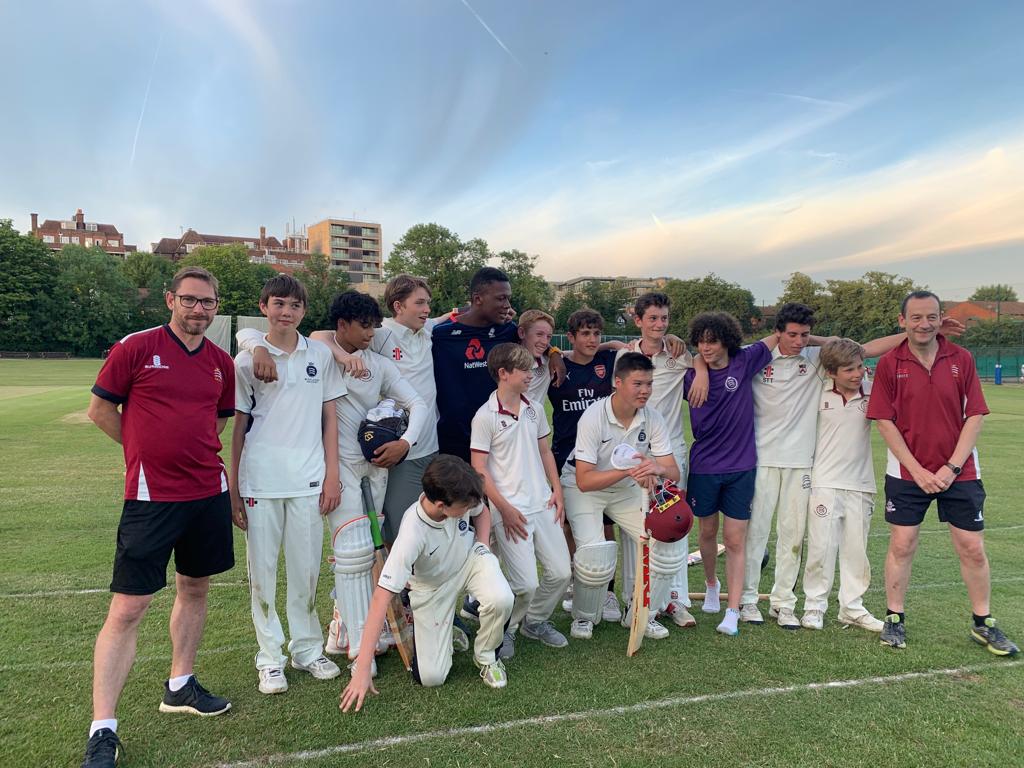 Another ton for Louis Hayward – playing in a combined North Midd/North London side against a strong Australian touring side, Louis hit 126 not out.
Here is a pic of Louis after hitting his first ton for our Senior Sides last Summer.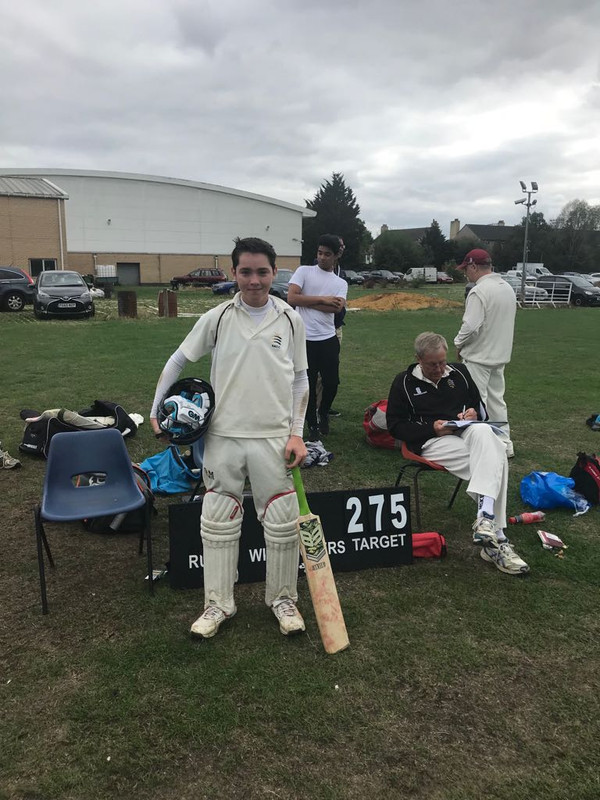 Summer BBQ - 20th July at the Midd – to start around 7 after the cricket has finished. All Senior and Junior members and friends are invited. It's always quite a night – food cooked by Mary Cracknell and her team on our new BBQs, drinks (PlayOn have promised a choice of wines/beers and two bar people), egg throwing comp, stumps, presentation of latest Jack Petchey Awards. Even if you're not playing these days, it would be lovely to see a typically big crowd.
Water Bottles – courtesy of a generous All Stars parent we have a lot (70 plus) of water bottles to give away to members/families. Here is a pic of what the bottles look like – just help yourselves