The PRFC 100 club is a monthly draw in which you could win between £25 - £100!
Numbers 1 - 100 are sold for £5.00 per month each, and each month 4 numbers are drawn, and prizes of £100, £50 and 2 of £25 are awarded to the subscribers of the winning numbers.
When fully subscribed the 100 Club is able to contribute £300 per month to the PRFC coffers which goes towards providing our members and visitors with the superb facilities that PRFC has to offer.
If you would like to join the PRFC 100 Club then all you have to do is contact Robert Mocatta at secretary@petersfieldrfc.com and arrange a one-off lump sum payment of £60 per a year or arrange for a standing order for £5.00 per month.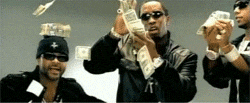 Updated 13:12 - 29 Jan 2019 by Paul Harrington