Report by Simon Pollard
New season, new team and new beginnings. Like my 4 year old daughter starting school in September where the three "R's" are placed in high importance; the same was to be for Wyre CC. Although in the case of Wyre, the three "R's" were to be in the form of Rawcliffe, Rawcliffe and Rawcliffe. After last season's troubles, it was fantastic to have our former skipper return to the mantle to again take up the challenge of leading Wyre forward. This time was going to be different as he was now ably backed by his sons Joe and Tom adding parental responsibilities to captaincy.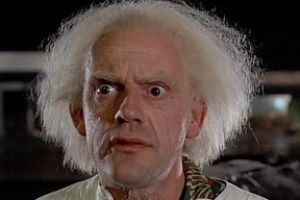 As we all congregated before the match, full of hope; we introduced ourselves to the new additions to the team: Marcus Webster and Doc Emmett Brown!! On closer inspection however, Doc Brown just turned out to be our seasoned opener Tim who had clearly missed the memo that barbers were now open again from lockdown. "Great Scott" was echoed when Tim even managed to agree with everyone else when the skipper asked what our thoughts were should we win the toss. Damp conditions, damp wicket and incredibly green - bowling first was the way forward. Toss lost, we were batting.
Our skipper decided upon the batting order and nominated himself to open the batting with Tim with Kenny at number 3. As Steve and Tim strode out to the wicket, the beads of sweat started to break out on Kenny's forehead. Putting this down to nerves rather than the Wetherspoons liquid breakfast; Kenny then proceeded to talk himself down to batting at 6.
Batting proved difficult on what was an incredibly slow track with uneven bounce. Steve and Tim managed to tick things over from some accurate bowling by the Norcross openers. The damp outfield and extensive boundaries meant that hitting fours would prove tricky and ones and twos were the way forward. The staunch defence of Tim was finally breached by the deceptive pace (or lack of) the Norcross bowling attack as he was bowled for 2.
The batting continued much in the same way with Steve Clayton bowled without troubling the scorers, Jonathan Hargreaves bowled for 12 (including Wyre's first boundary of the season) and Marcus Webster out for a very patient 15 including a beautiful six. Marcus looked every part the Wyre player, making his excuses before batting; "not played for 15 years etc" but in fairness looks a very useful addition to the batting line up. Things were looking good for a while as a partnership with Steve built but as ever, disaster struck when he played a defensive shot only to see the ball backspin onto his stumps for a steady 15.
This brought the increasingly inaccurate "number 3" to the wicket, Kenny. Kenny and Steve began building a solid partnership but not to be outdone the deceptive pitch again played its part with Steve being bowled for commanding 54. Steve, with his numerous bowling trophies clearly has his sights set on the batting trophy as well this year and on this first performance few can argue that he will be a contender.
Polly came to the wicket next and demonstrated his total disgust at running by hitting a 4 (from a first ball beamer) then a huge 6 a few balls later only to be bowled due to lack of pace a couple of balls later. Kenny was next out, departing for 16 following a direct hit run out. The remaining batsmen came and went meaning Wyre CC were all out for 143 in 32 overs. Whilst it was disappointing that we were not capable of batting all our overs; the competitive total we posted promises good things for the future especially under more favourable conditions.
With the teams swapping duties, Wyre decided to unleash the triple Rawcliffe attack on the Norcross openers. Steve opening from one end with Tom from the other. Steve bowled his usual line and length and kept it as miserly as ever but it was Tom who once he had found his rhythm looked the far more likely to inflict the first damage. This was the case when the Norcross opener went after a well pitched delivery only to find the edge of a flashing blade. The ball flew off the edge and in a blind panic, Kenny dived at point to poach a "worldly" catch........queue celebrations (although the lack of backflips by young Tom was noted!!!!).
One wicket down, long way to go; Norcross began compiling a potentially dangerous and damaging batting partnership. Steve gave way to the remaining "R" - Joe. As the partnership, began to get going, Wyre's new resident wicketkeeper (Jon Hargeaves) came up with the tactical masterplan to swing it back in Wyre's favour. With Tom R at fine leg, Jon decided that he would gift batsmen false hope and cock up the keeping. The plan worked a treat as the batsmen ran for a quick bye, Tom swooped in and proved a "dead-eye" as he skittled the stumps with his return throw leaving the batsman stranded and having to trudge back to the pavillion. Possibly to disguise his fielding error, Jon did his best Hannibal from the A Team impression with his, "I love it when a plan comes together!".
Another partnership ensued for Norcross but this was ended when Joe was replaced by Lefty who proceeded to collect three wickets including a good catch by Tom R. Polly was brought on to replace Tom R who bowled his allotted spell in one go in a very competent display of bowling. In contrast, Polly bowled like the tinman from the Wizard of Oz, so much so that team even suggested using WD40. That aside, questionable batting allowed Polly to collect two wickets (including the last one to win the game).
The final mention however, should not be left with an old has-been but rather with one of the future potentials for the club. As mentioned Lefty bowled well to collect 3 wickets. On realising how unbearable Lefty would be for the remaining games if he were to get more wickets; Steve played the ultimate masterstroke and brought him off. Replacing him was Joe R. This was inspirational as Joe began to get back into his rhythm and was finally rewarded removing one of the dangerous batsmen clean bowled middle stump. Next ball, next batsmen, middle stump......Joe was on a hat-trick. The next batsmen nervously made his way to the crease, the dark clouds not close enough to save him. The Wyre fielders surrounded the batsmen for the hat-trick ball but they were left as mere spectators as Joe repeated the feats of the previous two balls and took middle stump once more........... queue celebrations again (still no backflips from Tom R though!!!!!).
The game ended with Norcross 89 all out and Wyre victory by 54 runs.
Highlights:
Steve Rawcliffe - 54 runs and NO WICKETS
Joe Rawcliffe - three wickets as a hat-trick
Tom Rawcliffe - 1 wicket, 1 catch, 1 run out
Things we have learnt:
1. If you want to know how tricky the wicket was; of the 20 wickets to fall, 15 were clean bowled!
2. Tim needs to borrow some clippers.
3. I should have invested in shares for hand sanitiser.
4. The Rawcliffe household must have been unbearable Saturday night with all the testosterone flowing following the family performances.