The Bluebells more than prove the doubters wrong with a superb away victory last night at Taunton Town. Luke Spokes the star of the show, netting twice and assisting Nick Peare. James Ollis netting Yate's fourth goal.
It's Yate's first win and clean sheet of the season, and much like last season they bounce back from adversity in emphatic style.
The game had not long kicked off, but the ball was in the back of the net before the second minute mark. The ball arriving at the feet of Luke Spokes in the centre of goal, and his first time shot took a deflection, which ended up beating Lloyd Irish and nestling in the bottom corner.
Yate Town's defence was compact and organised, as we looked to counter in the early stages with long balls through to Mehew.
The closest Taunton came to an equaliser in the first half was on the 38 minute mark. Naby Diallo delivering a cross to the back post only for the Peacocks striker Rocky Neal heading over from 6 yards out.
After the restart, Yate Town looked inspired and came out to prove a point and improve on their first half display. Sam Kamara continued where he left off before the break, controlling the game from the position of midfield anchorman.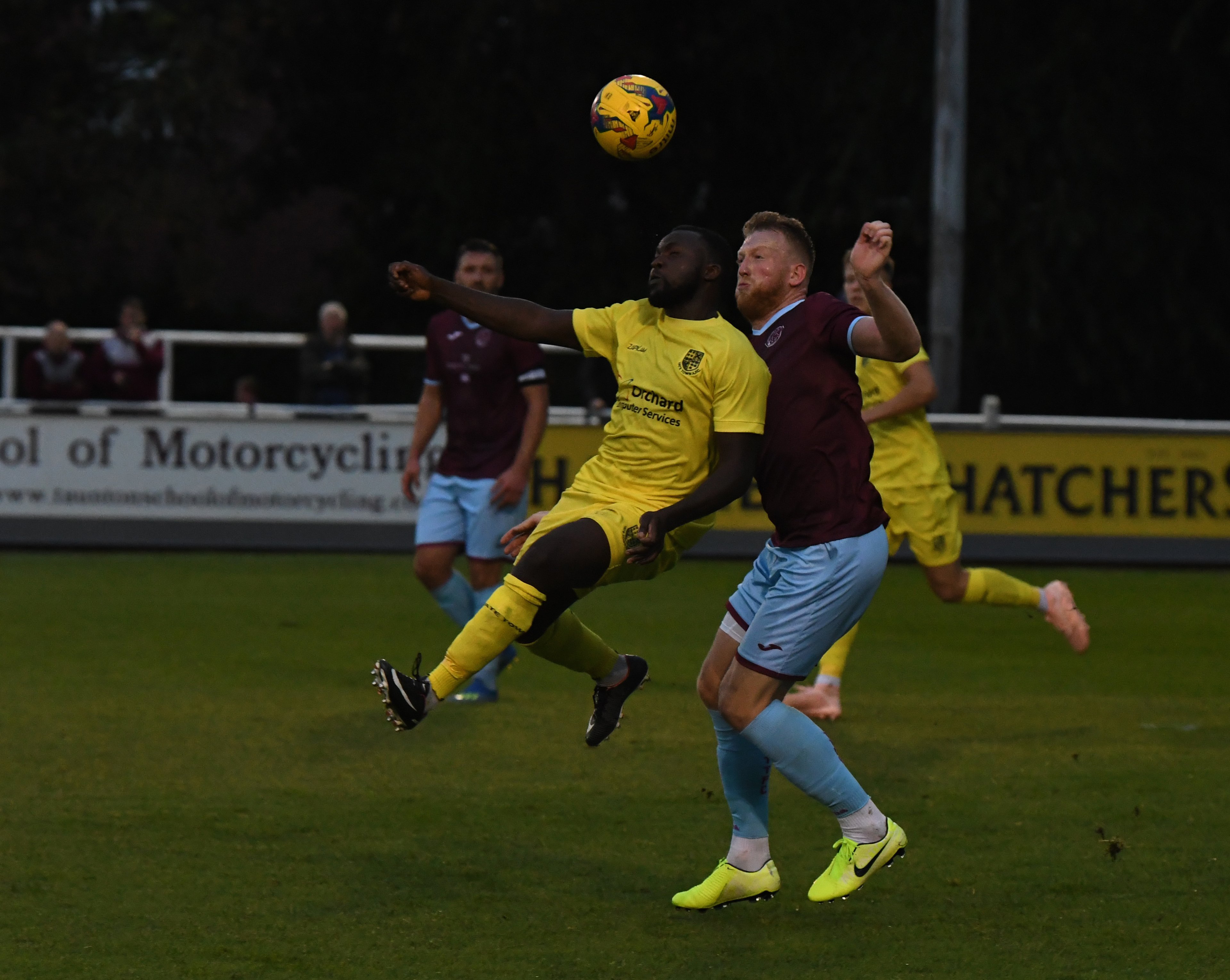 On 52 minutes, Jake Lee's deflected strike went out for a corner. The corner would prove to be a crucial moment in the game, and it's where Yate doubled their lead. Luke Spokes delivering the corner, to an unmarked Nick Peare in the centre who duly obliged and nodded home.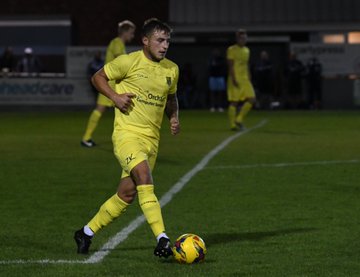 8 minutes later, Yate's day got even better. Luke Spokes showing pure class and skill, beating a defender before curling a terrific shot into the far corner from 35 yards. What a signing he is turning out to be!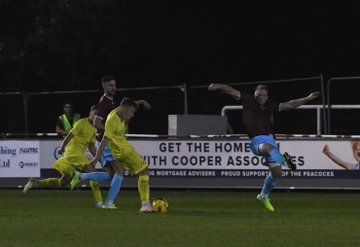 From then on, the Yate defence held firm preventing the hosts of any route back into the game. Adam Forster making a number of key saves as well as goal line clearances and the post maintaining the Bluebells clean sheet.
Then of 89 minutes James Ollis – off the bench – scoring another brilliant goal. He cuts onto his right on the left-hand side of the box and curls it beyond Irish. The Bath City loannee off the mark for Yate Town.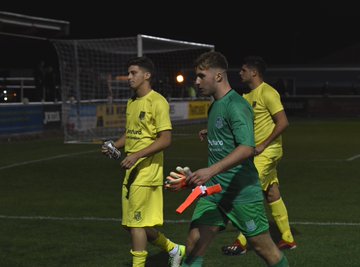 Yate Town: Forster, Evans, Boulton, Peare (c), Keightley, Kamara, Spokes, Price (Humphreys 60'), Twyman (Bryant 89'), Lee, Mehew (Ollis 89').
Next up for Yate Town is an away trip to Poole Town on Saturday 17th August, 3pm K/O.
Photo's Credit: @GRTourist https://twitter.com/GRTourist/